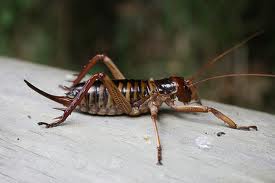 The Giant Weta is a kind of large terrestrial insect that lived in the Cretaceous Period - but it still lives today; a living fossil.
It appeared in the fifth episode of Walking With Dinosaurs and was live-acted by a a modern Weta.
Description
Edit
It is the heaviest insect alive today.