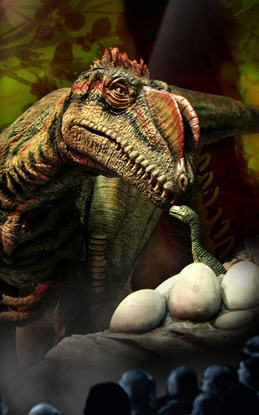 Liliensternus was a Coelophysoidean Theropod Dinosaur closely related to
Coelophysis
. It lived in Late Triassic Germany. It could grow to 3.5 metres or so.
Liliensternus was featured in the Triassic segment of the show, this time featured with nose crests and spikes along its back. It was attacking a Plateosaurus baby before being chased away by the mother.
In Sea Monsters, A Liliensternus appears on the beach.